THE CHALLENGE
Ultimate Blog Challenge - Girl Gamer Site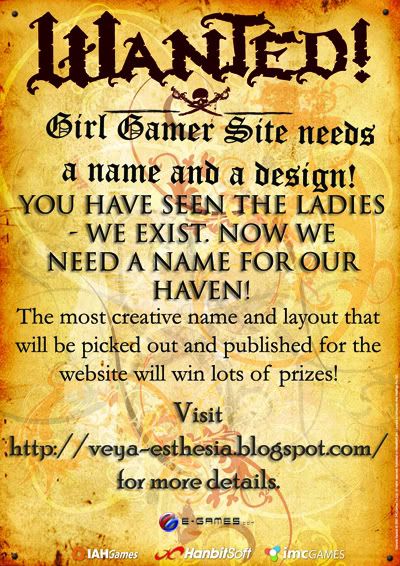 The Challenge:

The new website will need a new title, a slogan, and a layout. Players must come up with the most unique and creative title/name, slogan, and layout for the upcoming Girl Gamer site.
Sample Format:
Title – GE PH Community Blog: Lady Veya's Musings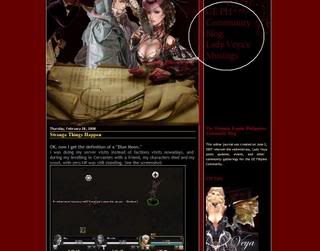 Slogan – Don't play games with a girl who can play better.
Layout – XML Blogspot Format
*Blogger layouts can be tricky. Try to create an account and go to Layout - Edit HTML to learn more about it. Sample would be my current blog layout. This one is simple - I played with the colors and the images for the widgets (side panel) and the header. It's similar to the DIV (divider) designs.

Mechanics:

• Title/Slogan: keep it short and simple. Vulgar words are not allowed.
• Layout:
a. Images must not be heavy for uploading. Maintain 1280 x 800 pixels or less, and 1,000 KB or less as well.
b. Observe copyrights; if you're using someone else's image, ask for permission and give proper credits to the owners.


Prizes:

Most unique title and slogan – 1 Item of the Month, and 1 Rabbit Hairlace
Most creative layout – 30,000 GPoints, 50 Adelina's Booty Search and 3 Rabbit Hairlace

Deadline of entries is until the end of the month of May.***



***Date and mechanics may subject to change.